What we Delivered
The ideal solution was a web portal for EPR which would allow their clients to add jobs, that would be instantly available for EPR's staff, so they could immediately contact the customer to book an appointment. To ensure that new jobs added by clients were never overlooked, alerts by text and email were built into the system.
To ensure that users only see the information they are allowed to, a permission system was implemented that gives different views of the system and data to different user types, such as office staff, clients and subcontractors. The office staff permissions were further refined, giving management overall access and staff, to only the areas they needed to see.
Once all the details are entered into the system and the job has reached the end of all appointments, the system where required will generate documents and make them instantly available to the client. Invoices and quotes can also be generated and in specific scenarios are sent automatically.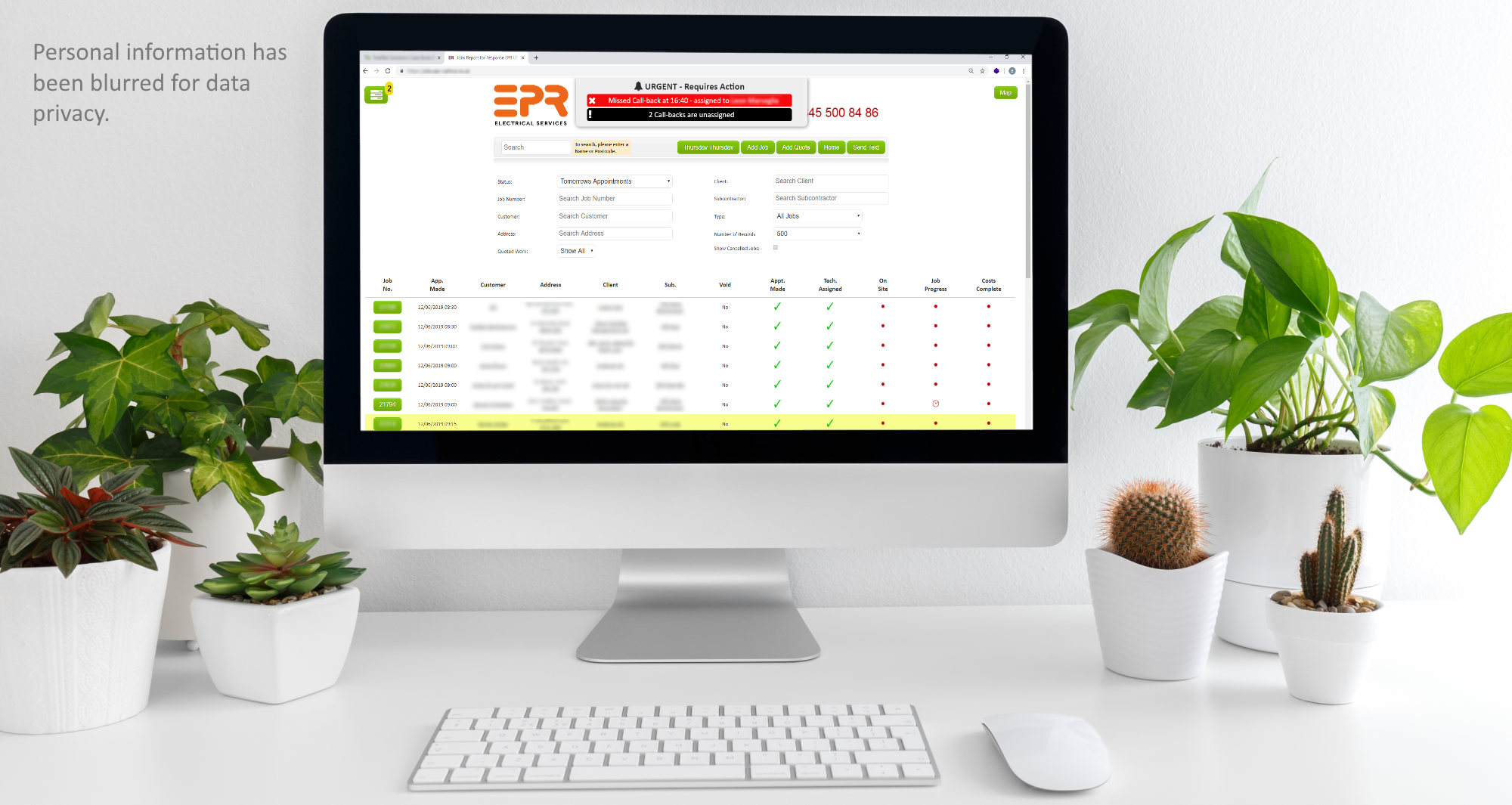 The Results
EPR benefitted immediately after release from the ability to easily track their jobs and the current status of them. A quick look at the home screen gave them a full overview of all jobs and the filtering system allowed them to easily see the information they required at any given moment.
Staff time was saved due to no longer having to create documents, send multiple text message plus emails and answering or making calls to provide valuable client updates. However, one of the biggest wins for EPR was that the whole system, streamlined the workflows to ensure that work was completed and invoiced on time.
Clients were happy with being able to add jobs instantly, without having to phone or send an email. Instant access to updates and the ability to download required documentation at anytime, was also a huge bonus for them.