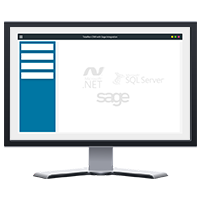 CRM Software

with Sage integration
Taking customer relationship management into the 21st century, we built a desktop application spearheading the sales and processing of a nationwide business - holding thousands of customers and integrating with the industry leading Sage platform, we were able to streamline the work process, improving both customer satisfaction and turnover.
Learn more on how we could build you a CRM application.
---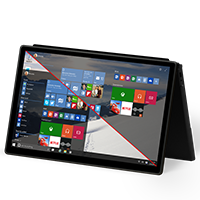 Tablet application

power away from the office
Building on the years of experience, developing powerful desktop-class applications, we tackled the mobile sector. Producing an ARM-based Windows Tablet application, with full SQL support and syncing services, the client was able to expand their business and outperform competitors in their industry. With technicians across the country, the bespoke application allows for office staff to communicate critical information, and contractors to store and retrieve job information.
Using the emerging technologies, we were also able to map technicians across the country, tracking progress and workflow. With all data in one centralised location, turnaround time was reduced and work output increased.
Learn more on how we could give you an edge in your industry.
---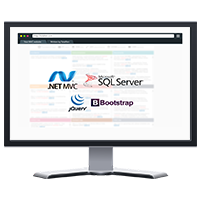 Client portal

a website, available anywhere
Imagine if you could deliver your clients vital information, notifications or a hub for documents and other related items for your business, no matter where you or your clients currently are. Through the industry leading MVC framework, we have years of experience in building powerful websites that serve, often resource intensive, content to clients all over the world.
Through added functionality, responsive designs and AJAX, we can build a website that will allow for clients to move between pages and devices effortlessly and seamlessly, taking the frustration aspect out of your workflow.
Learn more on how we can serve content to your clients, globally.